Corrugated Packaging
Our corrugated packaging is specifically customized to the customer's needs or specifications so that no space is wasted and you get a tight fit for maximum protection from damage during shipping of your product. We have all tests of corrugated with three color printing capabilities, so your packaging can represent your company.
Our corrugated packaging products and solutions include: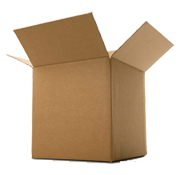 Boxes of all styles
Die cuts
Trays
Partitions
Pads
Litho Label Applications
Speciality Gluing
Three color printing capabilities
All tests and thickness available
Custom sizing and measurements
Wooden Packaging
Wooden packaging, crates, and pallets can be expensive when space is wasted. Don't buy a one-size-fits-all solution. We can customize your wooden packaging to your specifications or measurements and ensure that your packaging fits your product or shipment perfectly.
Our wooden packaging solutions include: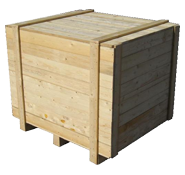 Crates
Pallets
Specialty pallets
Mixed wood and corrugated crates
Certified export stamp for international shipments
Custom sizing and shaping
Products pictured are for example only. Our products typically come with the vendor's logo or information printed on the boxes/crates.
Strong Packaging to Protect You

We've all known what it's like to receive a product that has been damaged during shipping. Reduce the likelihood that your customers will receive damaged goods -- no matter how rough the shipping company is on the product! Custom shipping containers made to your specifications are a better fit for your products, have your information prominently displayed on them, and reduce waste or box filler. Contact us to learn more.